Blue Skies and Green Canopies
SkyArborist provides professional arborist and tree surgeon services to customers throughout southeastern North Carolina. We care for problematic trees suffering from issues like disease, pest infestation, and weight reduction using a variety of methods, including pruning, cabling, and the occasional removal.

Have a tree that was damaged during a storm? We specialize in cabling and bracing trees that have suffered harm during hurricanes and other natural disasters. We can also provide assessments for properties needing large-scale tree removal, pruning, or fertilizing. Additionally, our services include plant diagnosis, soil amendment, pest identification, soil analysis, emergency tree care, and tree appraisals for insurance and legal purposes.

Since we love and live for the outdoors, we're committed to using "green" methods as much as possible. Not only are organic methods more ethical, they're just as effective as non-organic treatments. Need a quote? Click here and we'll be in touch ASAP
Services
Tree Pruning and Landscape Design
We offer professional pruning services for the structural, aesthetic enhancement of younger trees and the corrective pruning of older trees. Plus, we also provide landscaping services, from planning to planting, to help you turn that "unplantable" yard into an oasis.
Plant Diagnosis and Preventative Maintenance
What's wrong with my plant? How can I fix it? How can I prevent it? With pest diagnosis, storm failure prevention, and yearly maintenance programs, SkyArborist helps you stay ahead of the problem so you can avoid treating it later.
Certified Arborist Services Patrick Kinstle is a Certified Arborist SO-101 38A
Our certified arborist and president, Patrick Kinstle, has been in this business for many years. His passion and concern for his customers shows in every job he completes and every quote he gives. There's no better way to take care of your green spaces than by working with a certified arborist.Recent Updates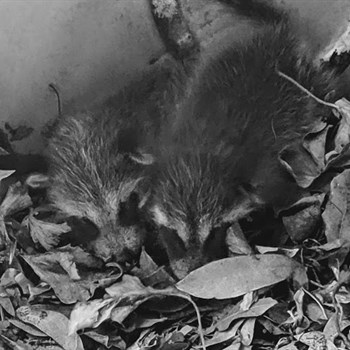 Three Little Racoons
Three little racoons found in a major hole in a Laurel Oak this week. They were successfully turned over to a wildlife rehabilitation center until they are ready to be released back into the wild! We are not the only ones who love trees!!
Not to common in this area. Does anyone know?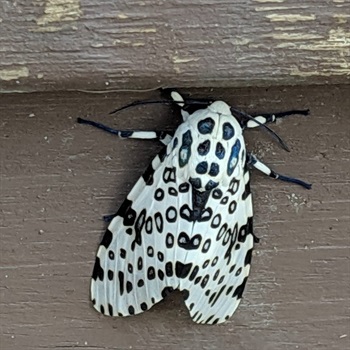 What is it?
Found this little guy, hiding under the steps! Who knows who it is?